Solution Package
Introduction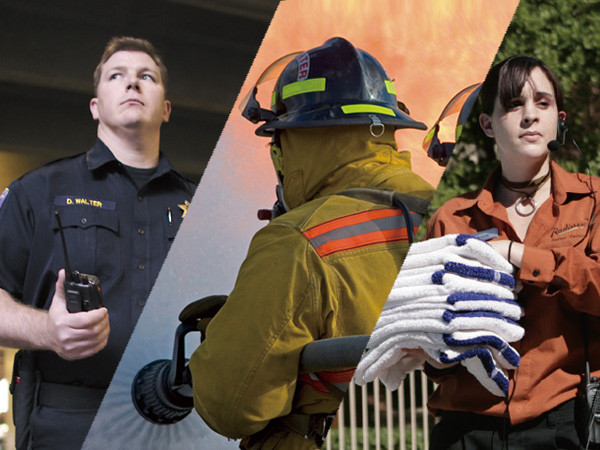 We at KENWOOD understand that our customers want solutions, not just equipment. Our development partners have deep expertise in many industries and we have worked with those partners to integrate our products and services with their technologies. These partnerships enable us to provide those turn-key solutions.
KENWOOD has evaluated these featured solutions in our development and quality assurance labs, worked extensively with our solution partners to understand the ins and outs, and helped our featured solution partners to fully exploit the capabilities of the KENWOOD communications hardware and software.
Integrated solutions directly from KENWOOD save you time, money, and effort that would otherwise be spent trying to identify the combination of equipment and software necessary to meet your needs. KENWOOD has the resources and expertise necessary to perform these tasks in-depth. In the end, you get a better result and a single source for purchasing and support.
Indoor/Outdoor Positioning and Tracking
The solution to almost every problem starts with being able to find the right people to solve it. Whether the reason is to shorten response times, inform the person guiding responses, monitor for user safety, or make sure that staff is deployed correctly, an Indoor/Outdoor positioning system provides the answer where GPS based systems will not work.
Unified Messaging and Mapping
Two way communication needs are not always limited to people carrying a company radio. Sometimes being able to inform and get the status of others via cell phone or email is required. Especially in rural areas, even users with a radio may sometimes be unreachable by radio but still reachable by cell phone. This featured solution allows you to track resources and stay in touch, supplementing or possibly replacing the need for two-tone pagers.
Hospitality Service Integration
Hospitality is an incredibly competitive business and taking care of the customer better than your competition is the secret to getting and keeping customers. Communication is an absolute requirement but it's not sufficient. Combine the ability to coordinate tasks instantly with the ability to tie into the workflow and scheduling capabilities of industry leading HotSoS software and you are well on your way.