Facilitating Expansion
IP Interface, Console Gateway
Adopted Models:NXDN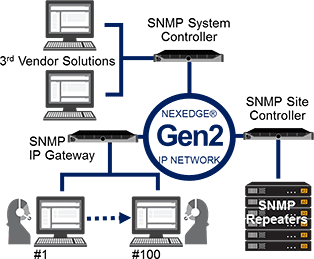 Up to 100 consoles can link to a single IP gateway (using KPG-1002GW gateway software), so a single network can connect a maximum of 1,000 consoles. Call recording and logging interfaces are available.
Yet another example of the flexibility of an NXDN Gen2 system is that it is SNMP-compatible throughout the network. An improved IP interface and system architecture facilitate access for vendors, offering an easy handshake even with third-party solutions. This makes customizing relatively simple, enabling for example two-way connectivity with public safety networks.
Extended Coverage
Adopted Models:NXDN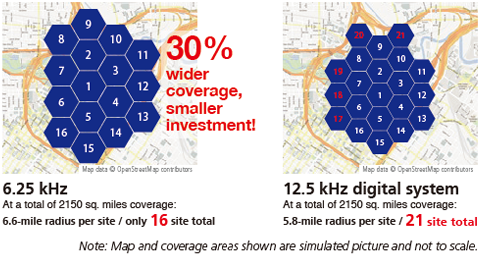 As RF signal strength weakens with distance, analog reception becomes increasingly noisy and intermittent. The low BER of NXDN improves reception in fringe areas, thereby effectively increasing range by as much as 20% over FM analog, resulting in a 50% increase in coverage area for digital 6.25 kHz.
Furthermore, even compared to digital 12.5 kHz bandwidth operation, the narrower 6.25 kHz bandwidth enabled by the FDMA technology of NXDN extends range by 15%. Receiver filters are narrower and can thus reduce noise. The net result is superior clarity over a 30% wider coverage area.
Phase 2 ready
Adopted Models:P25
KENWOOD radios such as the NX-5000 Series is also compatible with P25 Phase 1 and Phase 2. While the original Phase 1 employs the FDMA access method for 12.5 kHz narrow-band communications, the newer Phase 2 uses a 2-slot TDMA scheme achieving 6.25 kHz equivalent bandwidth (the control channel is unchanged). Phase 2 is typically chosen if additional capacity is required.
Digital Conventional Systems
Adopted Models:NXDN DMR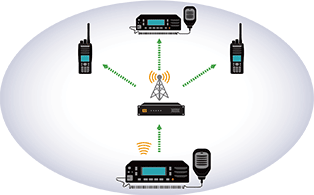 Digital conventional systems offer capabilities superior to those of analog conventional systems. With large unit ID and talk group ID capacity, operators can identify and segment different departmental/agency groups and sub-groups on shared channels. Also, Mixed Mode allows service to both analog and digital fleets at the same time.
Digital Conventional IP Network
Adopted Models:NXDN DMR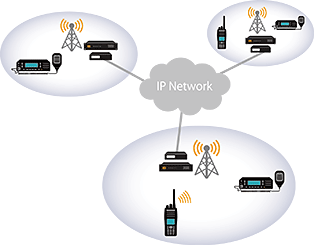 Making use of the inherent compatibility of digital communications with the Internet, it is easy to create a Wide Area Network by linking sites via the Internet to create a conventional IP network. Unlike analog (which requires D/A conversion), there is no degradation in sound quality. Additionally, with multiple remote sites linked to a dispatch center, it is possible to issue commands promptly and assuredly using a dispatch console.
Single-site Trunking
Adopted Models:NXDN DMR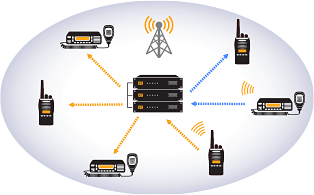 NXDN Type-D Trunking is the FB6*-based digital LTR protocol specified by the NXDN Forum. Unlike Type-C trunking, there is no dedicated control channel: trunking is under the control of the home repeater assigned to each radio. And like LTR, there is no registration.
Also, Slot Select Trunking and Simplified Trunking will be available in future to enable more cost-effective DMR single-site trunking.
FCC Station Class Codes
Multi-site Trunking
Adopted Models:NXDN P25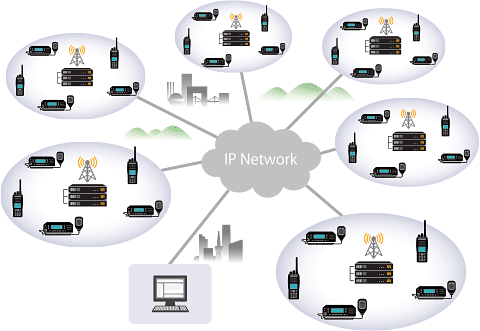 The NXDN Type-C trunking provides increased capacity, enhanced call capabilities, improved security and faster communications with less user interaction than conventional systems. The system automatically assigns channels for faster, efficient use of spectrum, allowing users to concentrate on the job at hand.
System Call Queuing: Stacks call requests and processes calls when a channel becomes available. System operators can assign higher queue priority to certain users and pre-empt lower priority users for more important dispatch and emergency calls.
Priority Monitor: Monitors for up to 4 high priority talk groups and automatically switches radios to a higher priority call, such as from a dispatcher or supervisor.
Privacy: Group and individual calls enjoy complete privacy as other users in the system cannot monitor the calls.
Late Entry: Subscriber units may join a group or individual call already in progress after powering on or upon entering the system coverage area.
Message Trunking: Users are granted a traffic channel for the length of a two-way call to reduce interruptions by utilizing less system resources.
Transmission Trunking: Users are granted a traffic channel only during each push-to-talk, optimizing channel resources during peak traffic hours.
Two Multi-site Trunking schemes are available on the P25 protocol. P25 Phase 1 trunking (uses FDMA) is robust and reliable, while the feature-rich P25 Phase 2 that uses a 2-slot TDMA scheme requiring only 6.25 kHz of bandwidth realizes very high spectrum efficiency. Phase 2 is suitable if additional capacity is required.
Enhanced Multi-site Trunking
Adopted Models:NXDN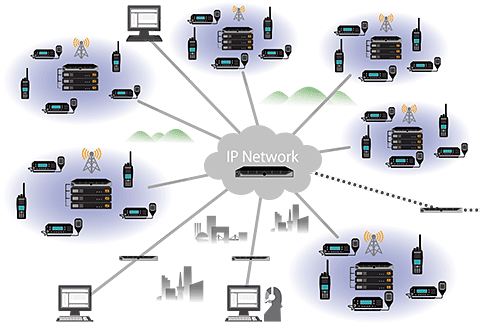 The network option leverages the power of IP to link multiple digital trunked sites (up to 1,000 with NXDN Gen2) for wide area roaming and calling – across a campus, city, county or region. Scalable networks can be created over existing IT assets, private microwave, spread-spectrum links or carrier services using standard 10/100 Base-T Ethernet switches and routers. The 60,000 group ID and unit ID network capacity is sufficient for large organizations and multi-user system sharing.
Of course disasters such as tornadoes and forest fire can strike at any time, but Gen2 makes it possible to build a highly flexible system that can respond swiftly and dynamically to such challenges, and thus offer excellent reliability.
Subscriber units use advanced control channel hunting algorithms, RF signal strength and digital signal quality monitoring to automatically determine the best sites to make accurate and resource-sensitive roaming and registration decisions.
Broadcast Call: Calls all fleets or all units in a fleet in emergencies and for critical incident response.
Remote Group Add: Adds a new GID to subscriber units remotely over-the-air to form a workgroup for emergencies, special events, special operations or critical incidents.
Control/Traffic Channel Switching: Designates a traffic channel as a new control channel should the original become disabled. Disabled traffic channels are automatically removed from service.
Multi-system Roaming –Highly Scalable IP Network
Adopted Models:NXDN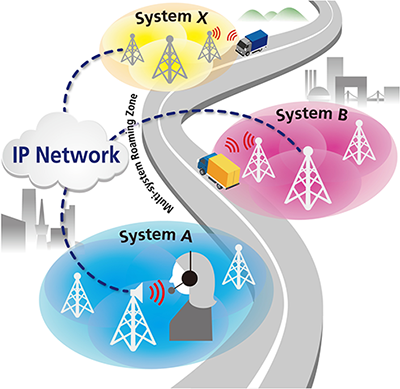 NEXEDGE Gen2 Multi-system Roaming Gateway Server has been developed to meet the needs of operators expanding to large-scale regional systems. Using the Multi-system Roaming, it is possible to connect to different trunked systems operated by other SMR/PAMR operators based on Gen2. Users will be able to enjoy seamless auto-roaming connection among individual networks with different system codes. By supporting the voice and data features of a local network across a large-scale system, NEXEDGE Gen2 serves the requirements of SMR and private operators for state-wide, multi-state or national systems.
Increased GPS Capacity / GPS Report Channel
Adopted Models:NXDN DMR P25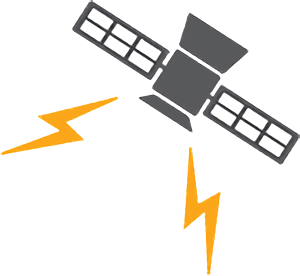 GPS is an ideal way to track the position of personnel and vehicles. And Gen2 further enhances this convenience to facilitate management. The System Controller is aware at all times how many GPS-equipped SUs are on duty, and when a new SU is registered, it is assigned a reporting frame and traffic channel (not the CCH, as before).
Also, improvements to the air protocol minimize data overhead, thus maximizing traffic/data capacity while reducing GPS data processing time. Organizations that depend on GPS, such as utility companies, will be able to reap maximum benefit from these enhancements.